DMIL LED
Inverted Fluorescence Microscope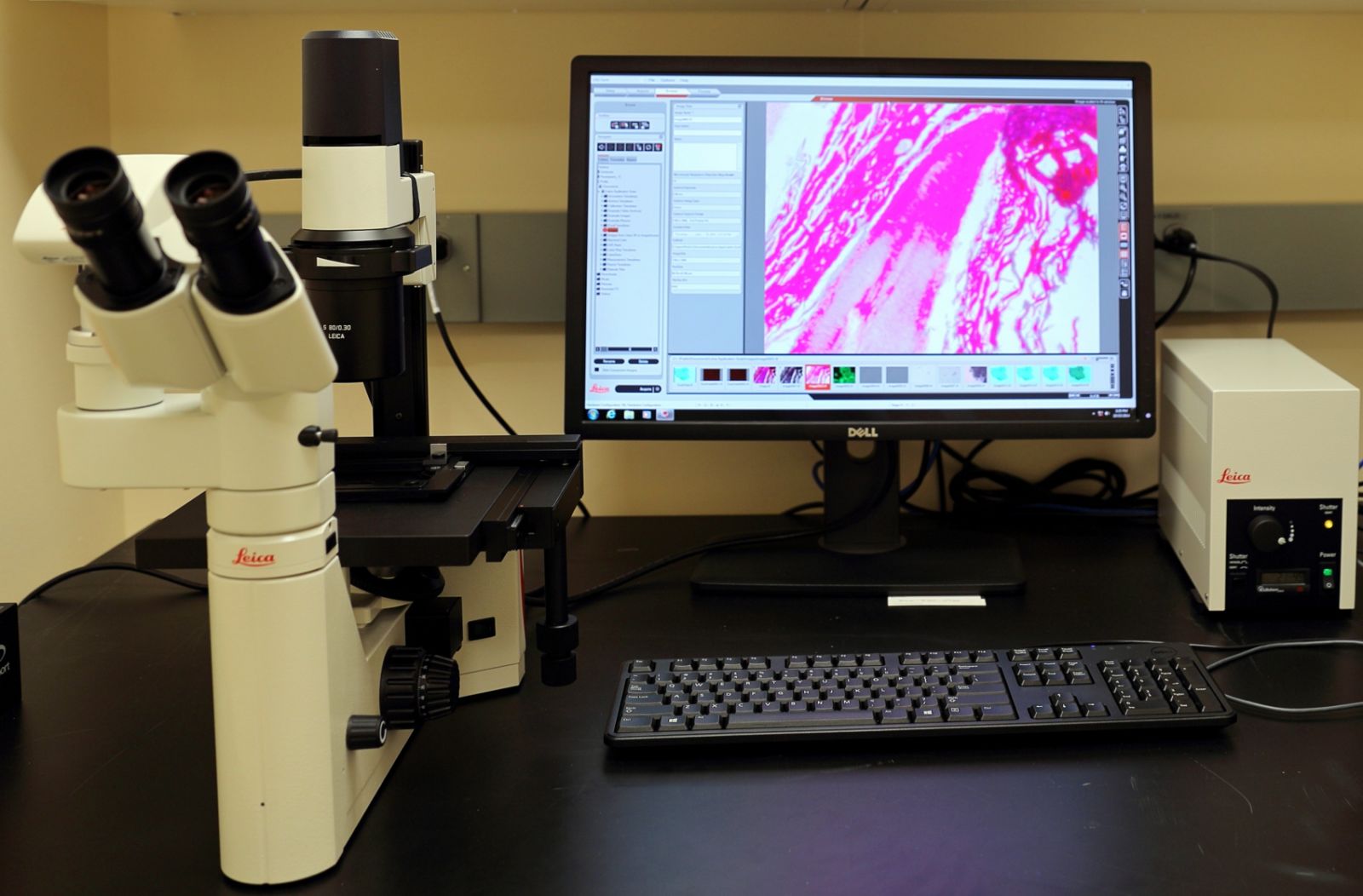 System Configuration
Microscope model:
DMIL LED Inverted Fluorescence Microscope
Objectives:
HI PLAN I 10x/0.22 Dry, Phase contrast, No: 11506271
HI PLAN I 20x/0.30 Dry, Phase contrast, No: 11506272
HI PLAN I 40x/0.55 Dry, Phase contrast, No: 11506298
Source of light:
EL6000 external light for fluorescence excitation
Filter cube:
l 3S, BP 450/490, dichromatic mirror 510, LP 515, LP 515, No:11513828
N2.1 S, BP 515/560, dichromatic mirror 580, LP 590, LP 515, No:11513832
Camera:
DFC310FX color, 1392 x 1040 pixel, 6.45 x 6.45 (um) pixel size  
---
Available Techniques
Fluorescence imaging
Phase contrast
---
General Description
DMIL LED including TL illumination column, with integrated HC Optics and LED Illumination for transmitted light (> 50.000 h life time) with automatic brightness adjustment to contrast method and auto on/off function including integrated Fluorescence axis, manual shutter and with 3­fold filter slider. 20 mm field of view, high stability and large working distances provide optimum microscopy conditions. The DMIL LED is highly compatible with components of the Leica research microscopes: Objectives, eyepieces, tubes, contrast methods and Fluorescence illumination. Each DMIL LED can be equipped with the Leica IMC (Integrated Modulation Contrast) without the need for special objectives.